100,000 Genomes Project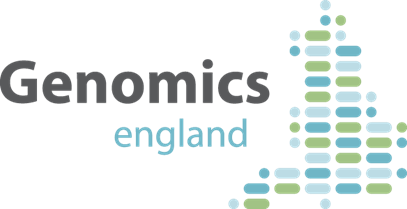 The 100,000 Genomes Project brings together cutting edge science and technology, clinical care and research. The Project uses the most powerful tool for examining the human genome, whole genome sequencing, where every letter in the DNA code is read and analysed. This technology requires computer capacity to store data, advanced bioinformatics to read and analyse the data and skilled clinical scientists and clinicians to interpret and deliver information to patients.
By the end of 2018, the Project will sequence 100,000 whole human genomes from NHS patients with rare inherited conditions and their close relatives, patients with cancers, and patients with certain types of infection including TB and meningitis.
The Project will contribute to our understanding genomics and how knowledge of certain genetic changes can predict and prevent disease, provide a precise diagnosis and direct targeted treatment. This new information will soon play a role in every aspect of medicine, from cancer to cardiology. England wants to become the first country to introduce whole genome sequencing as a mainstream part of our national healthcare system. Better understanding genomics will help us transform how we care for patients, from one-size-fits-all to one-size-fits-one.
Professor Bill Newman, Honorary Consultant at Manchester University NHS Foundation Trust, is Director of Greater Manchester GMC. Our local Delivery Partners for the Project are: The Christie NHS Foundation Trust, Salford Royal NHS Foundation Trust, and University Hospital of South Manchester NHS Foundation Trust with support from the Greater Manchester Academic Health Sciences Network and the Public Programmes Team at Manchester University NHS Foundation Trust.
We run regular Patient and Public Involvement events and Education and Training activities to raise awareness of the Project and more widely, Genomic Medicine, amongst current and training healthcare professionals.