MSc Genomic Medicine Programme (incorporating the PGCert (International))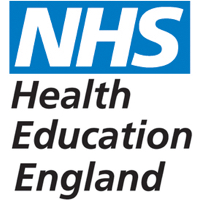 The MSc Genomic Medicine Programme is designed to fulfil the aspirations of the 100,000 Genomes Project to create a world class NHS workforce that both understands and is equipped to contribute to the application of genomics for patient care. The programme comprises MSc, MRes, PgDip, PgCert and CPD units and aims to help science graduates and NHS employees learn more about the field of human genomics. The courses are delivered on a part time and full time basis, designed to provide healthcare professionals with a multi-disciplinary perspective on genomics and its application in medicine. They include training in state-of-the-art genomic platforms and informatics tools and how to apply them in the analysis and interpretation of whole genome sequence data from patients. The programme structure allows flexibility for clinicians from a wide range of backgrounds with both required and optional modules.
Our Centre hosts the Greater Manchester Genomic Medicine Centre, which leads the delivery of the 100,000 Genomes Project for our region. Further information on the MSc Genomic Medicine Programme at the University of Manchester can be found here. Health Education England has funded the programme until October 2018.