Jeans for Genes Day – meet members of the genomic medicine team!
Thursday 19th September: Clinical Genetics is celebrating Jeans for Genes day in the RMCH atrium from 10am-2pm. This is your opportunity to meet genetics staff and find out more about our work. Such as:
Who to refer to Clinical Genetics
How to get genetics advice
How/when to make referrals.
We love to chat so come and meet us! We will also be recruiting to our Patient Advisory Group and we'd love to hear from anyone who might be interested.
Manchester Genomic Centre praised for leading the way
Manchester Genomics Service, part of Saint Mary's Hospital, was delighted to welcome to Manchester yesterday Professor Dame Sue Hill, Chief Scientific Officer at NHS England and Professor Mark Caulfield, Chief Scientist at Genomics England to celebrate Greater Manchester's contribution to the 100k Genome Project.
Reflecting on how the Manchester Genomic Centre was the first UK centre to recruit a patient to the 100k Genome Project, Prof Hill congratulated the Centre on its contribution to a UK wide achievement of 97,993 samples of DNA being collected over a three year period.
She said Manchester stood out for its systematic approach to education and training to raise awareness of the Genome Project in clinical areas, as well as its approach to patient and public engagement, its effective integration of genomic medicine into clinical pathways and its work through cancer champions to enhance recruitment. Through its work on the project, the Centre has collected over 5,500 samples from participants with rare diseases and cancer.
Manchester was one of 13 centres which took part in the three-year long 100k Genome Project and is now hosting one of seven confirmed national Genomic Laboratory Hubs to accelerate new ways of working to deliver the new NHS Genomic Medicine Service.
MCGM Genomics Laboratory Hub bid successful
The Manchester University NHS Foundation Trust has succeeded in its bid to manage a new North West Genomics Laboratory Hub as part of a national NHS genomic medicine service.
Launched at the start of the year, the tender process aimed to build on the 100,000 genomes project. Seven genomic laboratory hubs will form part of a new national genomic medicine service. The Manchester Centre for Genomic Medicine will lead the hub serving patients in the north west of England. The hub will allow its members to combine specialist knowledge and expertise from across the region including The Christie NHS Foundation Trust, Liverpool Women's NHS Foundation Trust, Liverpool Clinical Laboratories, and Lancashire Teaching Hospitals NHS Foundation Trust.
The hub will provide a comprehensive set of core genomics testing plus specialist testing services in cardiology, haematology, hearing, immunology, metabolic disorders, neurology, and ophthalmology. The group will partner with the North East hub to provide inherited cancer testing.
The service will enhance genetic testing for cancer, and rare inherited diseases. This will improve both patient diagnosis and treatment decisions. It will also create opportunities to link with academic and industry partners on research and development programmes.
Manchester researchers discover BRCA1-linked mechanism
A new mechanism which switches off a gene in families affected by breast and ovarian cancer was been identifier through research co-led by Professors Gareth Evans and Bill Newman and Dr Miriam Smith from the Manchester Centre for Genomic Medicine and The University of Manchester. Known as epigenetic silencing, the research has been published in the American Journal of Human Genetics today. The research was funded by Prevent Breast Cancer and the NIHR.
Rebekah, 26 from Manchester, has a family history of early on-set breast cancer and is from one of the two families where this new variation has been identified. She said: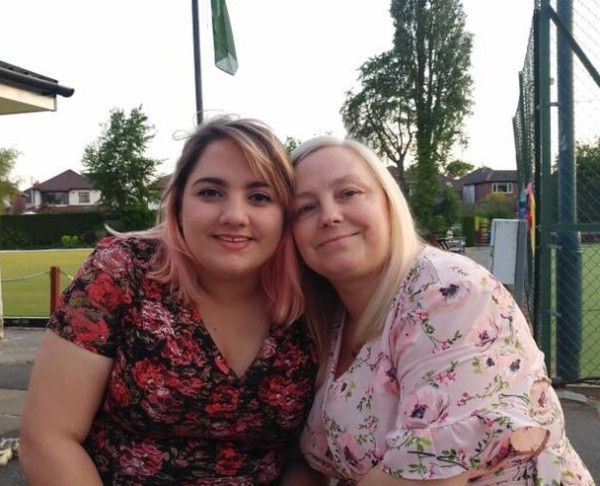 With such a strong family history of breast cancer, I was always aware that I might be at higher risk. When my mum was told she didn't carry the BRCA mutation but did have this new genetic change, I decided I needed to know my risk too. Knowledge is power, so I wanted to be on the front foot and have a clear understanding of my own risk of getting breast cancer.
Thankfully, I tested as negative which means that I don't have a raised risk. Knowing this has changed my outlook; I'm not going to be spending my life worrying about getting cancer – and any kids I later have won't be at higher risk, either.
Rebekah, from Manchester

Read more about the discovery of the epigenetic silencing mechnanism Manchester BRC website.