Disease discoveries unlock door to diagnosis and new treatments
An international study led by Dr Siddharth Banka has identified a family of five new genetic diseases, which cause combinations of developmental delay, and problems with growth, heart, kidney and other organs. The study will be published in the American Journal of Human Genetics.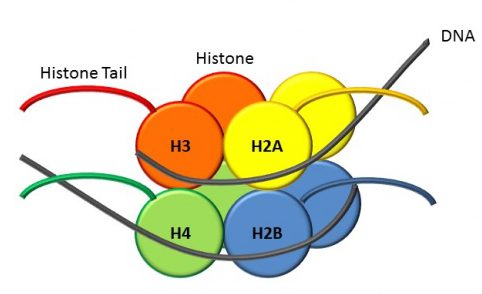 The diseases – coined by the team as histone lysine methylation disorders – are the result of abnormalities in master regulator genes, which are dedicated to regulating the processes that control DNA modifications and gene expression.
Dr Victor Faundes, a PhD student in Dr Banka's lab, studied genetic variants in a group of master regulators called 'histone lysine methylases and demethylases or KMTs and KDMs. He said
This is an important discovery because we already know that some drugs can control the activity of KMTs and KDMs and thus could be potential treatments for these conditions.
Further detailed studies are planned by Dr Banka to try to understand the biological link between the mutations and the the clinical problem.
You can read more about the disease discovery on the trust's Research & Innovation website.